ZTM uruchamia e-POP. Obsługa klienta w bezpieczny i zdalny sposób
Publication date: 19.03.2021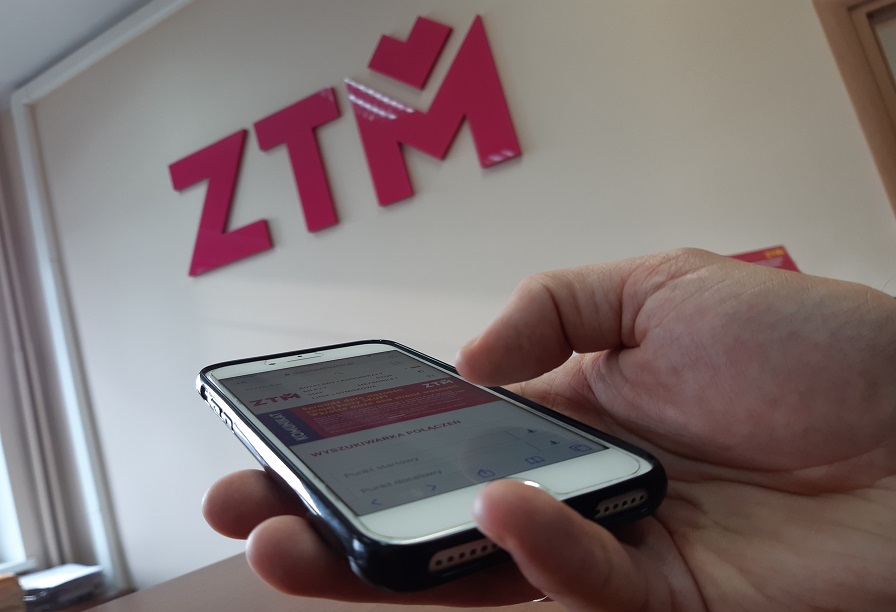 Innowacyjność, wygoda i bezpieczeństwo. Te hasła przyświecały autorom internetowego Punktu Obsługi Pasażera – specjalnej platformy, która pomoże pasażerom sprawniej korzystać z naszych usług. Nowe rozwiązanie, które integruje narzędzia sprzedażowe i kontaktowe, jest już dostępne na naszej stronie.
Impulsem do stworzenia e-POP były najczęściej zgłaszane sprawy przez pasażerów w stacjonarnych Punktach Obsługi Pasażera i poprzez infolinię. Chęć odpowiedzenia na potrzeby pasażerów skłoniła nas do zebrania najważniejszych informacji w jednym miejscu. Ogromne znaczenie, wynikające przede wszystkim z troski o bezpieczeństwo klientów w czasie pandemii, miała także chęć ułatwienia i dodatkowego przekonania pasażerów do zdalnego załatwiania spraw. W efekcie tego powstała dedykowana przestrzeń w internecie, w której łatwo można załatwić najważniejsze rzeczy.
E-POP to odpowiedź na zgłaszane do nas sprawy. Chcemy, by pasażerowie poświęcali jak najmniej czasu na szukanie odpowiedniej strony i interesujących ich informacji. W e-POP zrobią to szybciej i sprawniej, i co ważne –  w bezpieczny sposób.
E-POP łączy internautów z Portalem Klienta, dzięki któremu można m.in. sprawnie zarządzać swoją kartą ŚKUP, czy też z wyszukiwarką połączeń i rozkładów jazdy. Istotna jest również funkcja "złóż wniosek lub skargę", która odsyła pasażerów do właściwego formularza. Internetowy POP ułatwia również pobranie aplikacji "Mobilny ŚKUP" oraz bezpośrednio przekierowuje do Systemu Dynamicznej Informacji Pasażerskiej, gdzie możliwe jest np. sprawdzanie odjazdów w czasie rzeczywistym.
Po oddaniu do użytku kolejnych elektronicznych tablic informacyjnych przy przystankach, automatach solarnych, udostępnieniu i rozszerzeniu funkcjonalności aplikacji "Mobilny ŚKUP", e-POP to kolejne rozwiązanie, które wdrażamy i które jest elementem szeroko pojętej transformacji cyfrowej. Jako jeden z największych organizatorów komunikacji miejskiej w Polsce, aspirujemy do roli lidera w tym zakresie. W ten sposób troszczymy się o komfort milionów pasażerów korzystających z naszych usług.
Podkreślamy jednocześnie, że internetowy POP to rozwiązanie odpowiadające na nowe potrzeby związane z bezpieczeństwem pasażerów w czasie pandemii.
E-POP jest już dostępny na naszej stronie internetowej www.metropoliaztm.pl w zakładce "Kontakt" – "Punkty Obsługi".
News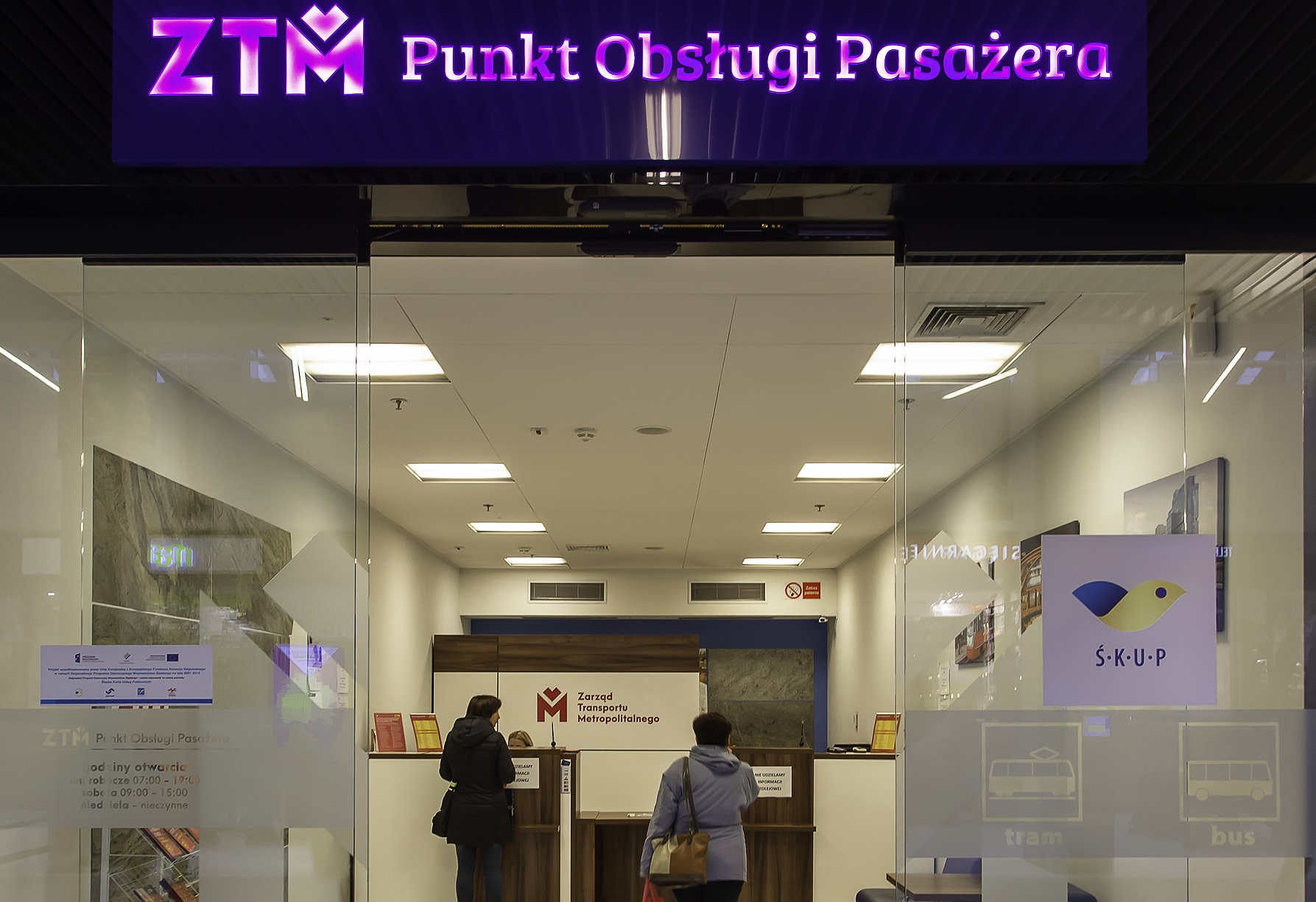 W trosce o podróżnych oraz pracowników organizatora transportu, wprowadziliśmy wiele zmian w zakresie obsługi pasażerów. Poniżej przedstawiamy najważniejsze informacje dotyczące obsługi pasażerów, m.in. w zakresie kupna i zwrotu biletów w czasie stanu epidemii.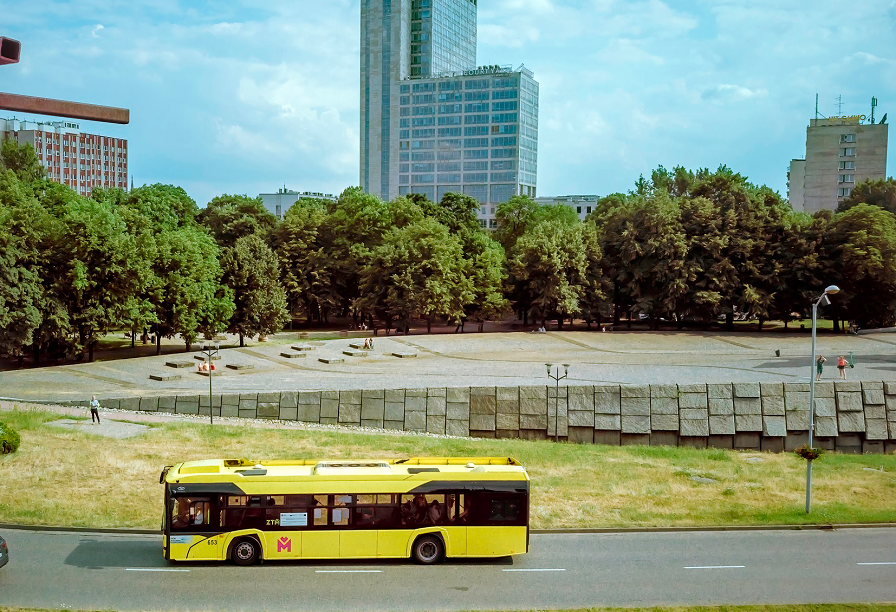 "Raport społecznej odpowiedzialności Zarządu Transportu Metropolitalnego za rok 2020" to pierwszy tego typu dokument, przygotowany według międzynarodowych wytycznych. Prezentuje on wizję budowania lepszego miejsca do życia dzięki odpowiedniemu zarządzaniu komunikacją miejską.