Konkurs walentynkowy "Zakochaną Baną do gwiazd". Znamy zwycięzców
Publication date: 11.02.2021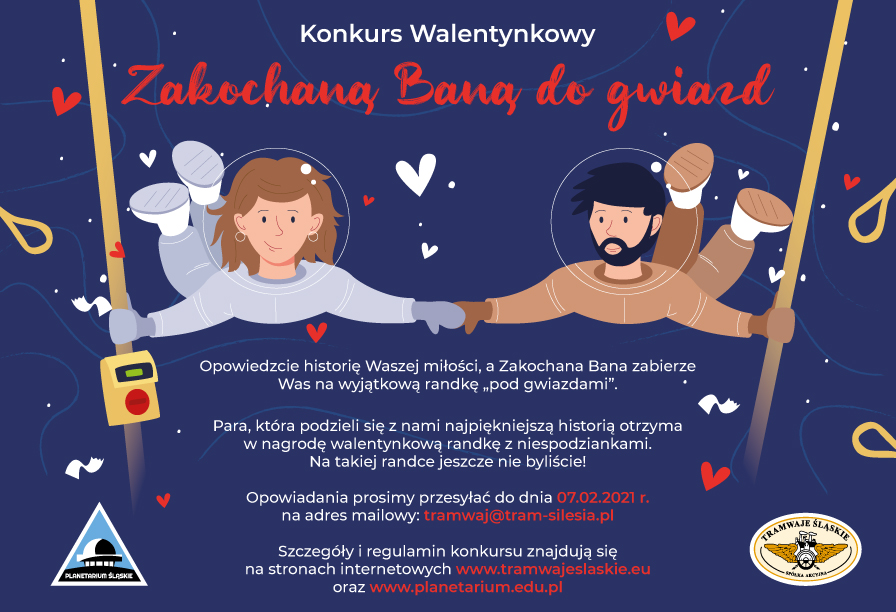 Siedemnaście historii wpłynęło na walentynkowy konkurs Tramwajów Śląskich i Planetarium Śląskiego. Zwycięska para spędzi randkę w "Zakochanej Banie" pod gwiazdami.
Konkursowe jury nie miało łatwego zadania. Przesłane prace zaskakiwały oryginalnością formy i pomysłowością. Ostatecznie wyłoniono zwycięzców oraz przyznano 2 wyróżnienia. Na pozostałych uczestników czekają drobne upominki. 
Nagrodzona para-Agnieszka i Daniel z Katowic-spędzi walentynki w wyjątkowy sposób. Historyczny wagon typu N, czyli tzw. "Zakochana Bana" przewiezie ich do zajezdni w Chorzowie Batorym, gdzie ustawione zostanie mobilne planetarium. Po seansie przygotowanym przez Planetarium Śląskie, para zje walentynkową kolację. To nie koniec atrakcji. Słuchacze Centrum Kształcenia Zawodowego i Ustawicznego w Katowicach mierząc zakochanym ciśnienie, sprawdzą, jak żarliwie biją ich serca, a radni Młodzieżowego Sejmiku Województwa Śląskiego wręczą zwycięskiej parze dodatkowy upominek.
Uruchomienie "Zakochanej Bany" w walentynki to już tradycja. Jednak w tym roku ze względu na koronawirusa, akcja zmieniła swój charakter. Przejazd wyjątkowym tramwajem będzie możliwy tylko dla zwycięzców konkursu.
Nagrodzone opowiadanie Agnieszki i Daniela można znaleźć na stronie internetowej Tramwajów Śląskich.
News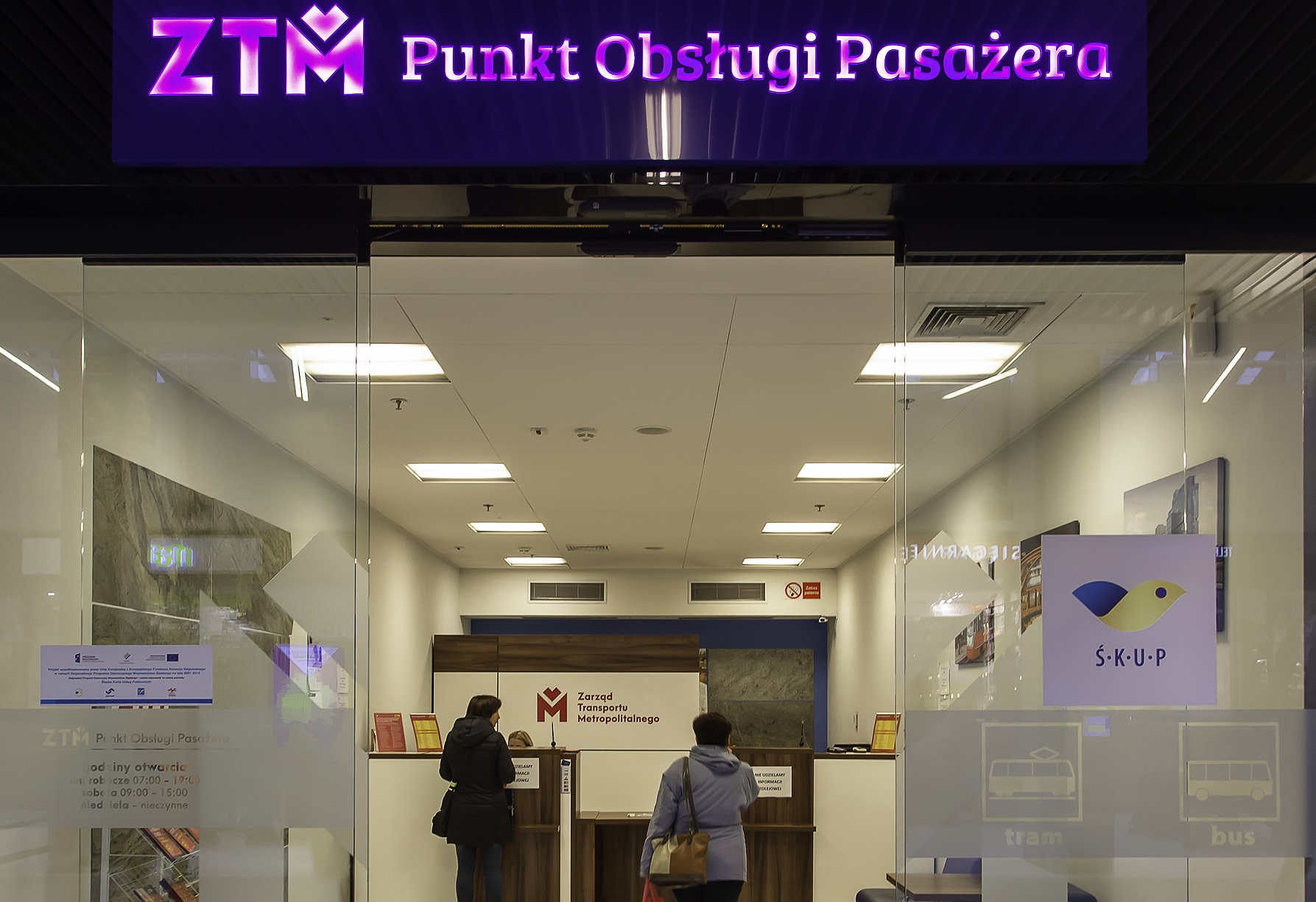 W trosce o podróżnych oraz pracowników organizatora transportu, wprowadziliśmy wiele zmian w zakresie obsługi pasażerów. Poniżej przedstawiamy najważniejsze informacje dotyczące obsługi pasażerów, m.in. w zakresie kupna i zwrotu biletów w czasie stanu epidemii.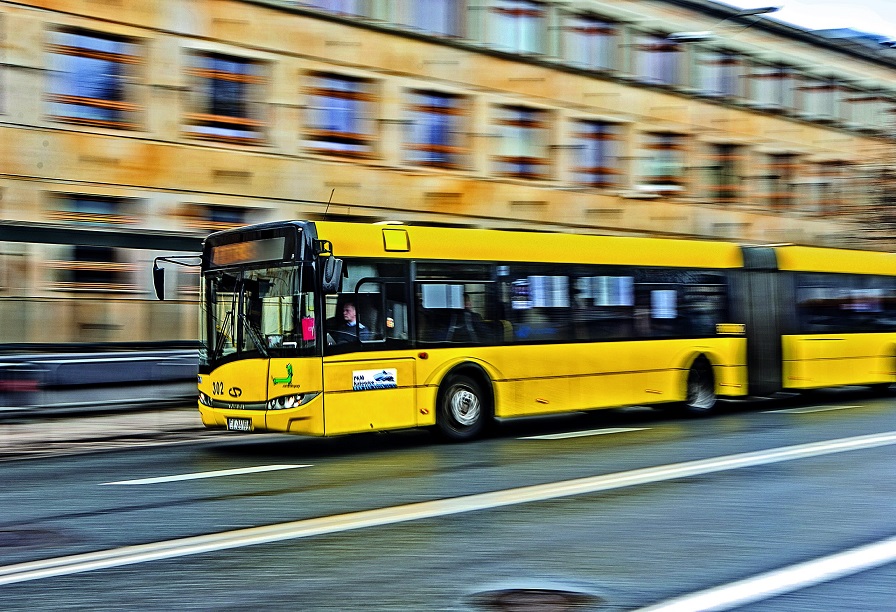 Zupełnie nowe połączenie między Katowicami a Bojszowami, które pozwoli skrócić czas przejazdu w tym kierunku nawet o ponad 20 minut – to linia M22, która po raz pierwszy wyjedzie 3 lipca. Z kolei linie 77 i 77N tego dnia zostaną przekształcone w linię M101, dzięki czemu wzrośnie częstotliwość kursowania na tej trasie.