M-ki śmigają częściej, częściej, częściej
Publication date: 13.05.2021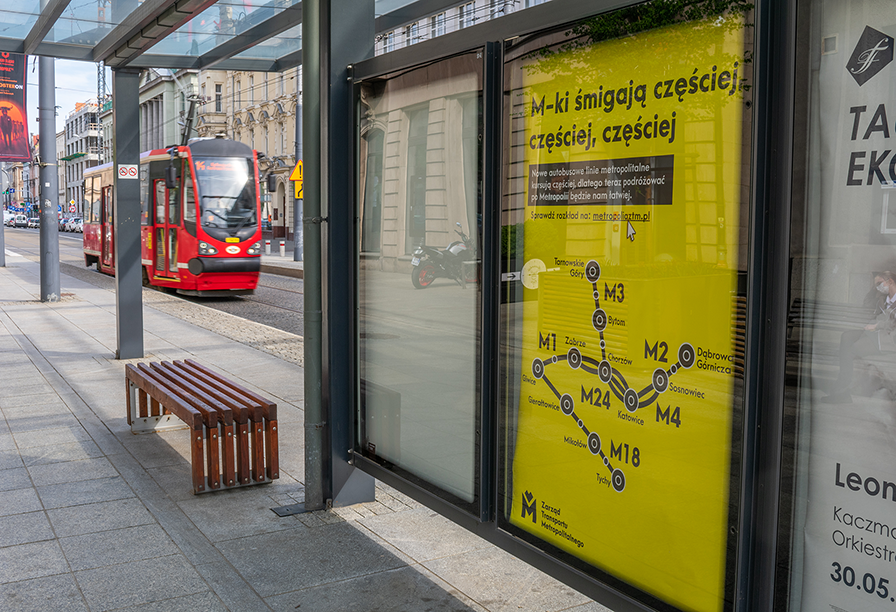 Ruszyła kampania Zarządu Transportu Metropolitalnego (ZTM) o unikatowych w skali Polski metroliniach. Jej odbiorcy to 2 miliony mieszkańców Górnośląsko-Zagłębiowskiej Metropolii. Działania to aktywacje digital, kampania radiowa i outdoorowa. Postawiono także na marketing bezpośredni – edukatorzy na przystankach zapewnią jakościowe dotarcie do mieszkańców 56 miast i gmin.
Zarząd Transportu Metropolitalnego to pod wieloma względami największy organizator transportu zbiorowego w Polsce. Dlatego target kampanii ZTM stanowi ponad 2 miliony osób. To do nich skierowana jest kampania "M-ki śmigają częściej, częściej, częściej." Jej celem jest przekazanie głównego benefitu nowych linii autobusowych zwanych "metroliniami", czyli zwiększonej częstotliwości kursowania, również w nocy. Claim kampanii brzmi więc: "M-ki śmigają częściej, częściej, częściej". Hasło przekazuje informację wprost, a poprzez zastosowanie powtórzenia, obrazuje częstotliwość oraz równe takty odjazdów pojazdów z przystanku.
Kampania to działania digitlowe - do promocji M-ek stworzone zostały posty oraz kampania śledząca na portalu Facebook oraz banery w serwisach internetowych. Marketing mix uzupełniają spoty radiowe oraz wskazania sponsorskie w radiu. Silnym elementem kampanii są działania na zwenątrz w kluczowym punkcie styku z konsumentem – na trasie przejazdów mieszkańców Metropolii Śląskiej. Kampania wzmocniona została komunikacją bezpośrednią – na przystankach pojawili się edukatorzy, którzy udzielają informacji o nowych połączeniach, przekazują ulotki ze schematami i opisami nowych tras. Wywieszonych zostało ponad 90 citylightów, plakaty pojawiły się także w pojazdach kursujących na zlecenie ZTM. Wszystkie te elementy wzmocnione są również działaniami z zakresu media relations. Spójność treści dotyczy także pozostałych mediów, w tym stron internetowych organizatora
Przekaz kampanii koresponduje z elementem graficznym w kolorach żółtym i czarnym – schematyczną mapką połączeń z numerami linii, dzięki której odbiorcy wyraźnie widzą, że M-ki łączą najbardziej odległe miasta Metropolii od Tarnowskich Gór na północy po Tychy na południu wraz z Gliwicami na zachodzie i Dąbrową Górniczą na wschodzie.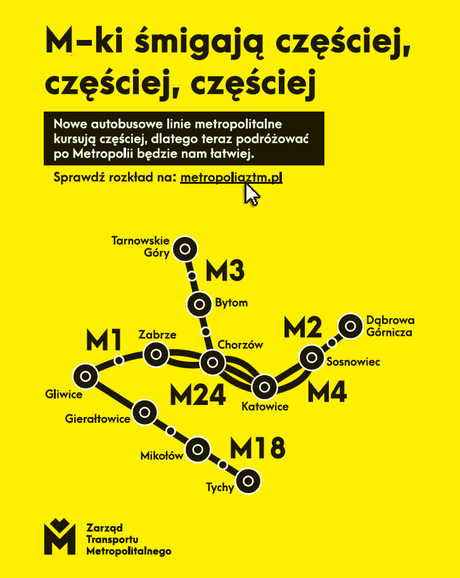 Layout kampanii promującej uruchomienie metrolinii.
News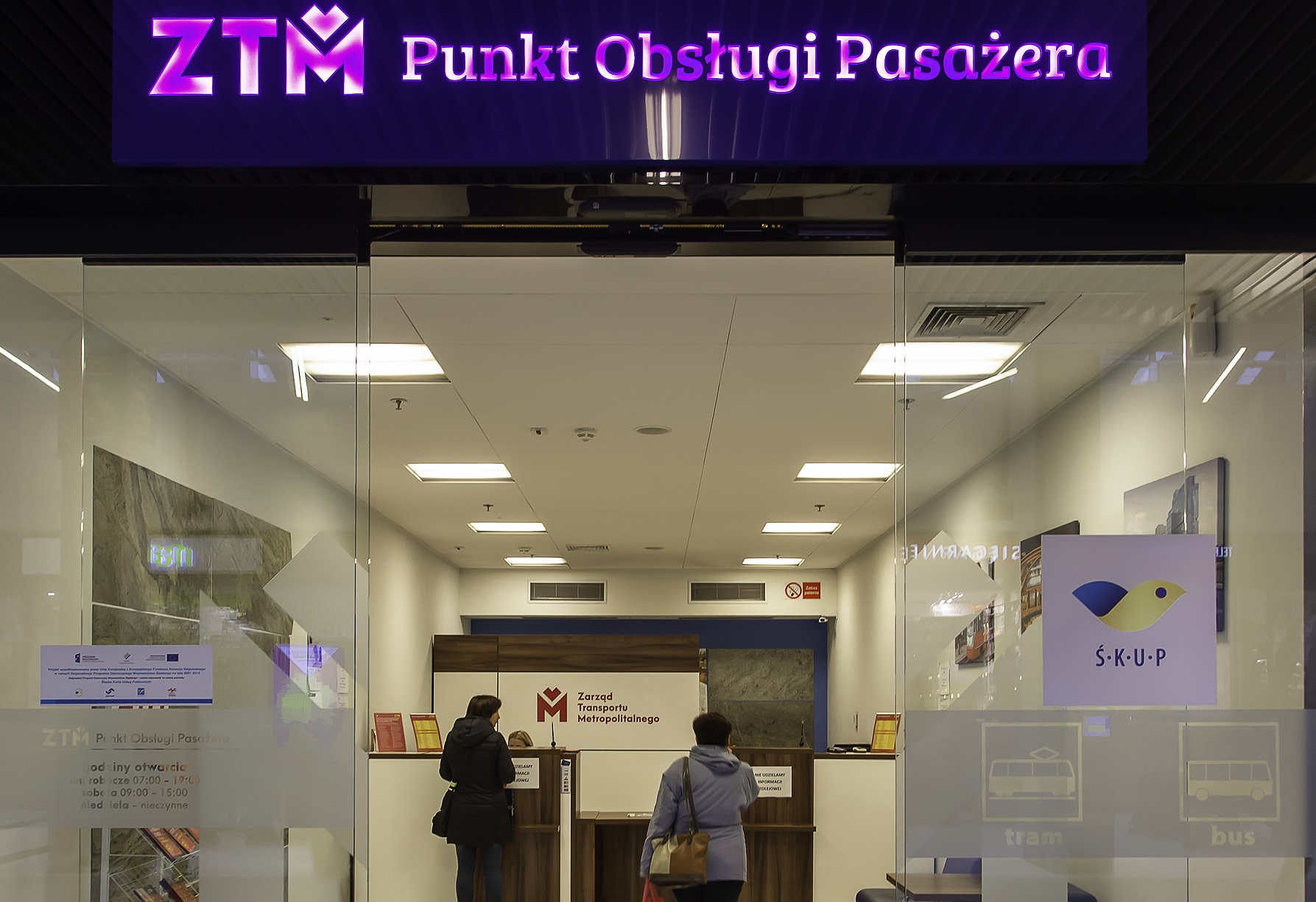 W trosce o podróżnych oraz pracowników organizatora transportu, wprowadziliśmy wiele zmian w zakresie obsługi pasażerów. Poniżej przedstawiamy najważniejsze informacje dotyczące obsługi pasażerów, m.in. w zakresie kupna i zwrotu biletów w czasie stanu epidemii.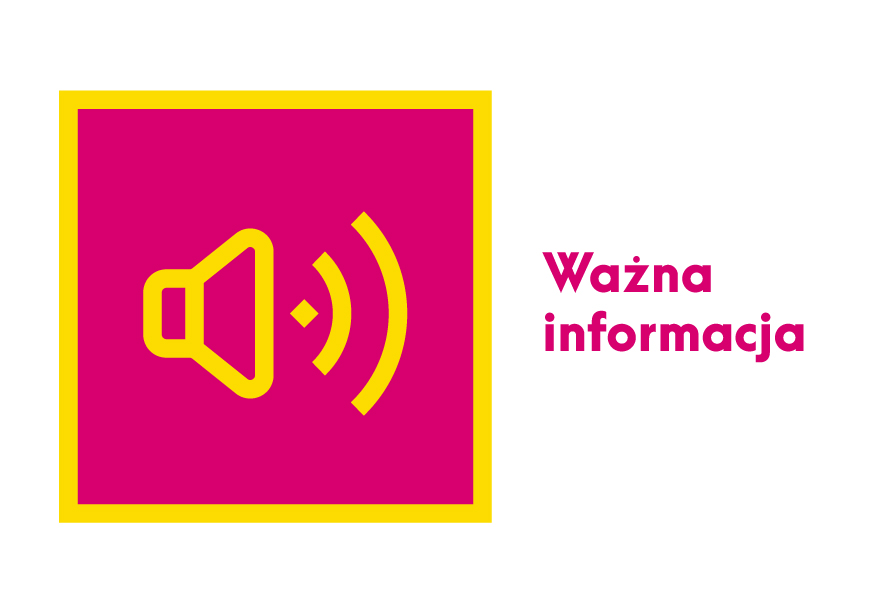 W związku z niezależnymi od ZTM pracami serwisowymi niektóre funkcjonalności Systemu Dynamicznej Informacji Pasażerskiej są tymczasowo niedostępne.