New Transport Tariff. Check, what is going to change
Publication date: 04.10.2022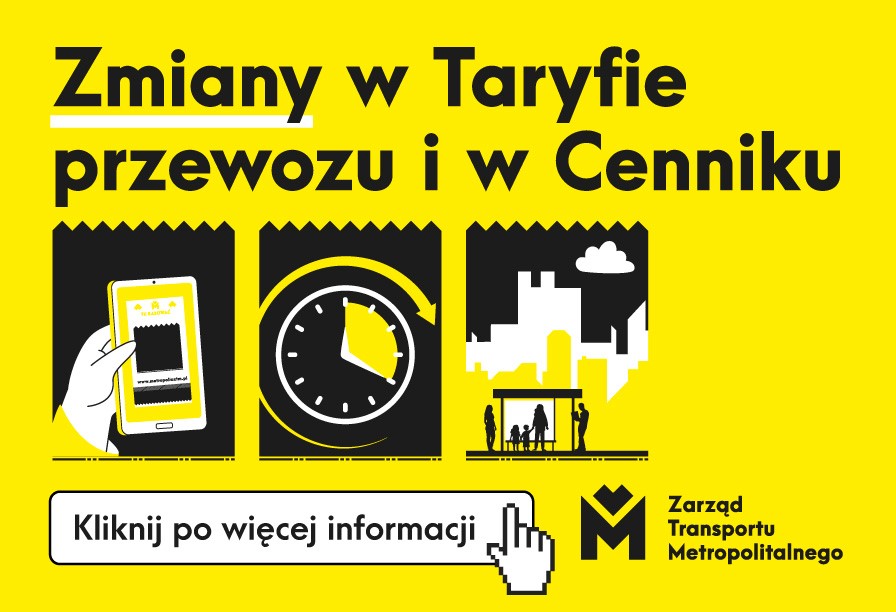 The time tariff will take effect from the 17th of October. Changes will also comprise part of long-term tickets and additional charges
What is new in the Transport Tariff?
The time tariff will be binding instead of the zone-time tariff. Single-ride tickets will be valid for 20, 40, and 90 minutes.
The amount of fare will depend on the travel time reflected in the timetable.
Changes in the additional charges:
The ride without a ticket will cost PLN 550.
Passengers, who within the last 6 months before the date of imposing the additional charge were using long-term tickets or Metrotickets, and the overall validity time of those tickets was at least 170 days, can pay less for travelling without a valid ticket.
 The amount of additional charges for travelling without a valid transport document or a document entitling to the concession will change.
Changes in the Price List:
New prices of single-ride/short-term tickets and selected long-term tickets.
Prices of the following tickets remain unchanged:
24h + Railway,
 City 90,
2 Cities 90,
  Network 90, Network 180,
 multi-ride,
 Metrotickets.
We would like to remind that, pursuant to the Resolution of the Management Board of the Upper Silesian-Zagłębie Metropolis on the acceptance of the 'Transport tariff [...]', tickets in the paper form, which were purchased before the ticket prices change, remain valid till the 31st of October. After this date it will be necessary to buy supplementary tickets. You can find detailed information in the mentioned Resolution, available here.

The tranport tariff from the 17th of October and The price list of tickets from the 17th of October are displayed in the 'Buy a ticket or charge ŚKUP' tab. 
News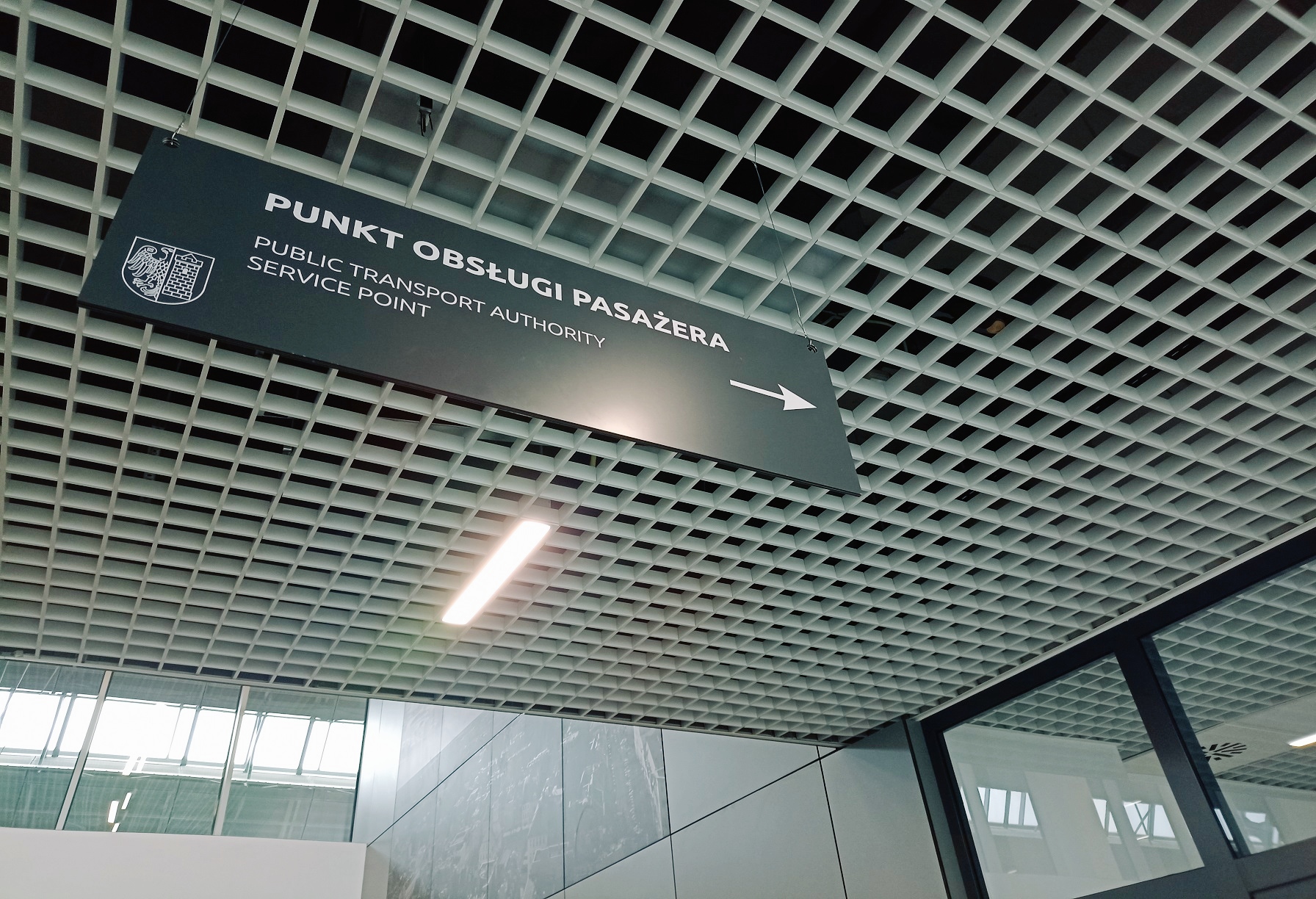 From the 5th of December the POP in Gliwice will be situated in the newly opened Transfer Centre. Passengers will be capable of handling their matters and transfer to the selected means of transport in one place.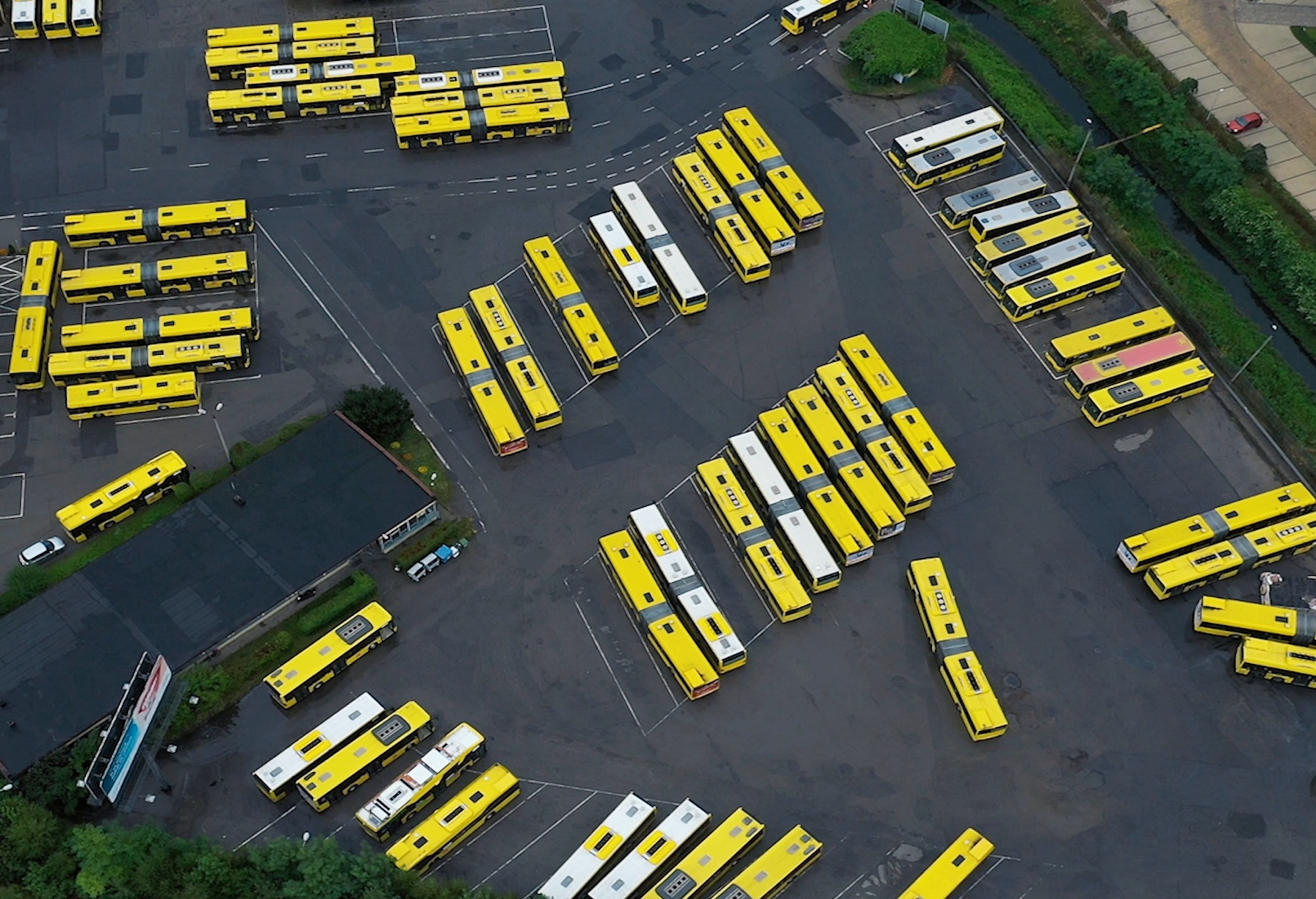 On the 3rd of December, in relation to the commissioning of the Transfer Centre in Gliwice, the operation of approx. 50 bus lines will change within the city area. The Metropolitan Transport Authority (ZTM) emphasises, that these lines also include such, which routes go outside Gliwice and due to that also residents of e.g. Knurów, Pyskowice, and Zabrze should learn about the modifications. To facilitate the use of urban transport for passengers from these cities, the transport organiser has prepared now additional information materials.