Modern trams rivet the attention of metropolis residents
Publication date: 22.04.2020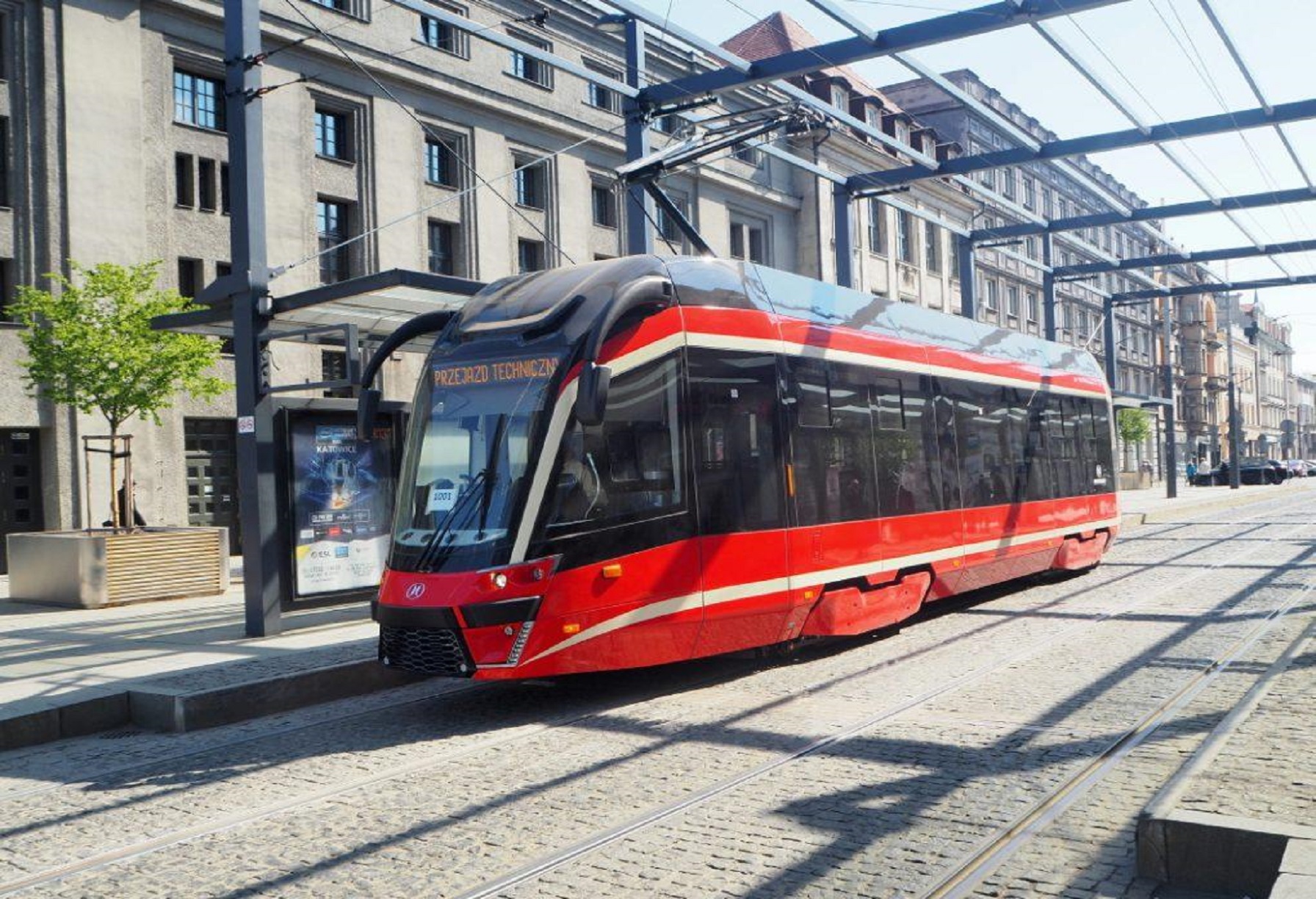 Shortly it will be possible to ride a new tram, which will join the Tramwaje Śląskie fleet. This single-unit vehicle in the middle of last week for the first time entered the track outside the depot and immediately riveted the pedestrians attention.
Moderus MF 10 AC trams, because that is the name of new purchases of the metropolitan tram operator, were manufactured by the Modertrans in Poznań. They are subject now to the acceptance procedure and perform test rides, hence picture and film reports of the Metropolis residents.
The first two out of ten ordered vehicles were delivered to the Katowice-Zawodzie depot on 16 March. The acceptance procedure takes longer than usual due to restrictions introduced in relation to the coronavirus pandemic. It was organised according to the government guidelines on the occupational health and safety, and after a short break before the Easter our operator restarted this activity.
At the same time training for driver instructors was carried out, who already made trips outside the depot area. The first travel in the city was on 16 April, and on 20-21 April a 24-hour ride of the first car was carried out. The vehicle was travelling non-stop for 24 hours in various GZM cities, only drivers were changing. The car was loaded with sand bags, giving the effect of occupancy by passengers, and drivers were testing all elements of its equipment. If everything goes well, the acceptance procedures of the first two cars should be completed still in April.
The last piece of information from the Modertrans company says that another two cars are ready and can be transported to the operator. They will be delivered to Katowice after completion of the ongoing acceptance procedure of the first two vehicles, that is probably at the turn of April and May. If the acceptance procedure is positive, then before holidays the first cars will get to the service in the line traffic - however, beforehand an appropriate number of drivers and technical facilities staff should be trained. The production of the next trams proceeds in accordance with the schedule and the entire order is to be completed by the end of June. In accordance with the order, the Modertrans will deliver 10 cars, of which 2 cars will be bidirectional vehicles and will be delivered as the last ones.
News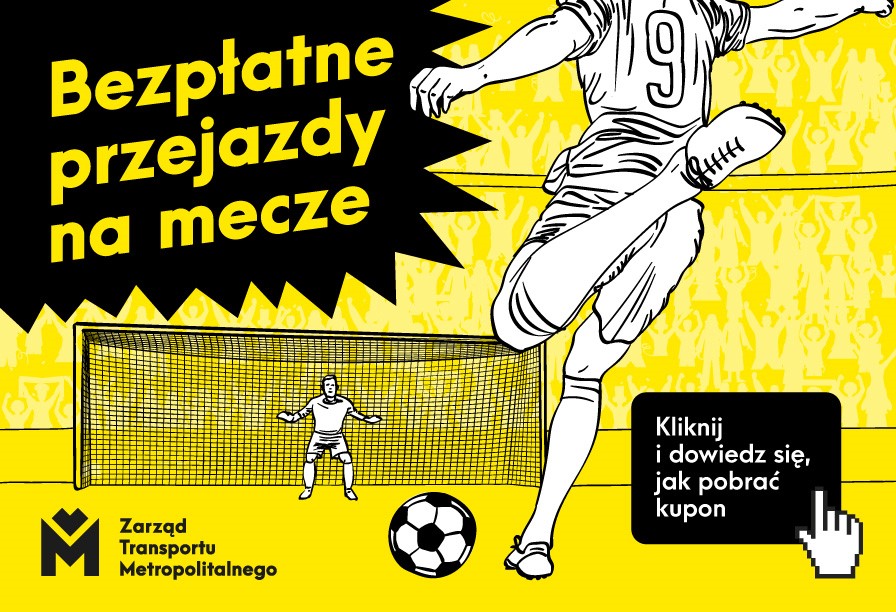 Persons watching the Friday match between teams of Poland and Czech Republic, in the 'U20 Eight Nations Tournament', will be able to use for free all the connections of the urban transport organised by the ZTM. It is enough to hold the entry ticket and a special coupon.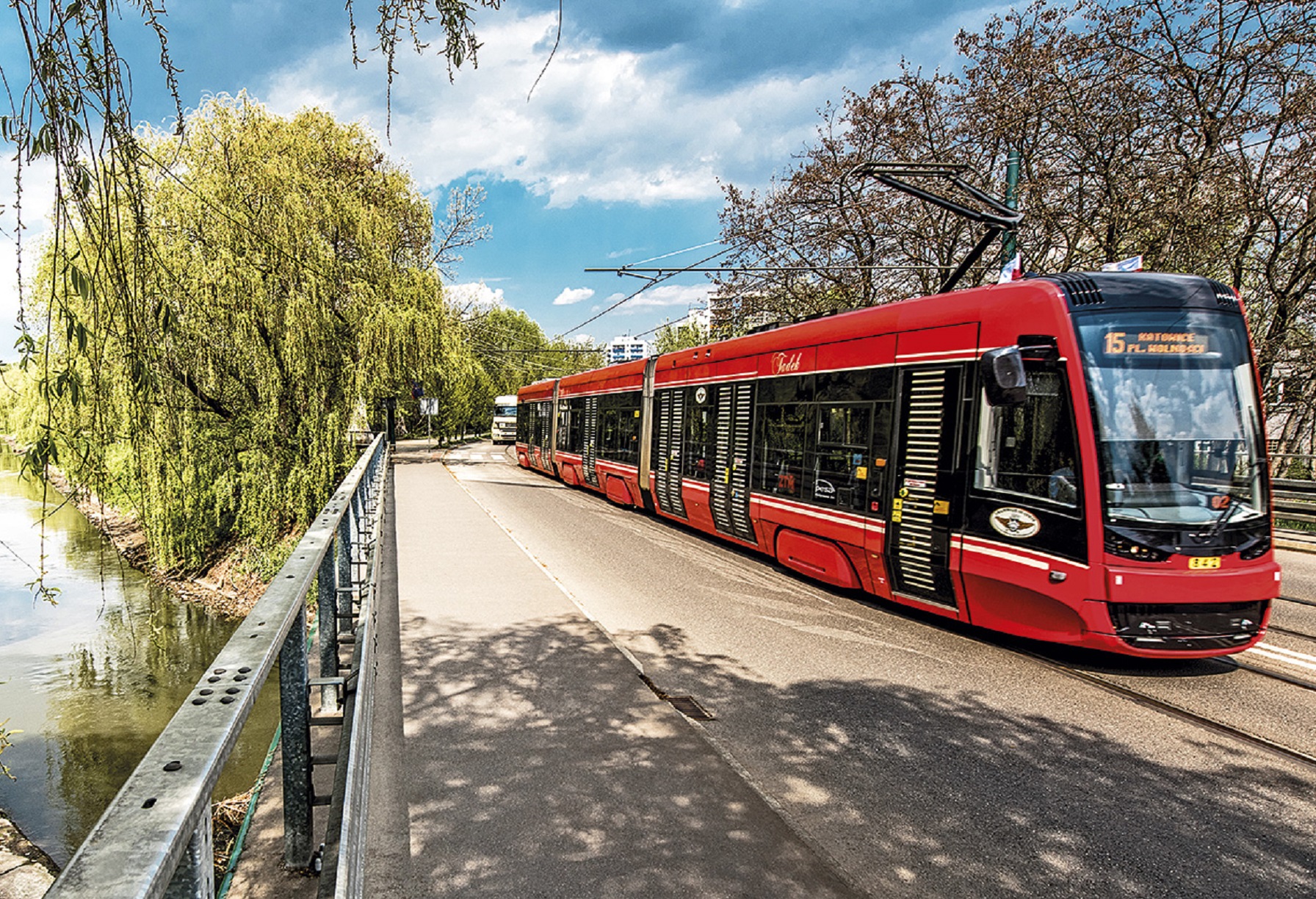 Początek kwietnia przyniesie szereg zmian w organizacji ruchu tramwajowego na trasach łączących Katowice i Chorzów, Katowice i Sosnowiec oraz Świętochłowice i Chorzów. W jednych miejscach ruch tramwajów zostanie wznowiony, w innych wstrzymany. Wszystko to związane jest z realizacją zadań inwestycyjnych prowadzonych przez spółkę Tramwaje Śląskie S.A.