Wyniki pierwszego etapu konkursu na stworzenie wizualizacji Punktów Obsługi Pasażera
Publication date: 28.06.2019
Minął czas nadsyłania zgłoszeń konkursowych na stworzenie wizualizacji wnętrz dziesięciu punktów, którymi administruje Zarząd Transportu Metropolitalnego. Wybrano pięć firm, spośród wszystkich które nadesłały swoje projekty. Finaliści mają czas do września na przygotowanie propozycji wizualizacji POP-ów.
14 czerwca minął termin nadsyłania prac konkursowych. Konkurs kierowany był do osób zajmujących się architekturą wnętrz, firm projektowych, studentów. W pierwszym etapie należało przesłać swoje portfolio zawierające co najmniej trzy projekty. Otrzymaliśmy propozycje od dziewięciu różnych osób i biur projektowych. Spośród nadesłanych prac komisja wybrała pięć z nich, które zakwalifikowane zostały do finału:
Katarzyna Pełka-Bura Wzorro Design
Kolektyw Musk Józef Madej
Kolores Robert Kwiatek
MOKKA Anna Lorenz
Studio Maria Jankowska
Prace oceniane były przez jury w następującym składzie: Małgorzata Gutowska (Dyrektor ZTM i przewodnicząca komisji), Paweł Miszewski (twórca logo Metropolii oraz GZM), Grzegorz Kwitek (zastępca przewodniczącego GZM), Daria Kosmala (zastępca dyrektora Departamentu Rozwoju Społeczno-Gospodarczego i Współpracy GZM) i Witold Czyż z Wydziału Promocji GZM, Marek Staroń oraz Agata Zabiegała z referatu zajmującego się nadzorem nad punktami obsługi pasażera, Anna Koteras (naczelnik Wydziału Prasowego ZTM), Michał Wawrzaszek (rzecznik prasowy ZTM), Sylwia Żywczok z Wydziału Prasowego ZTM.
W ramach drugiego etapu laureatów poprosimy już o przygotowanie konkretnych projektów identyfikacji wizualnej, do zastosowania we wszystkich punktach obsługi pasażera. Rozstrzygnięcie tego etapu nastąpić ma 30 września bieżącego roku. W finale jury będzie oceniać nadesłane projekty pod względem funkcjonalności, estetyki i ergonomii.
Wszystkim uczestnikom bardzo dziękujemy za zgłoszenia, a osobom zakwalifikowanym do następnego etapu gratulujemy i zachęcamy do współpracy.
News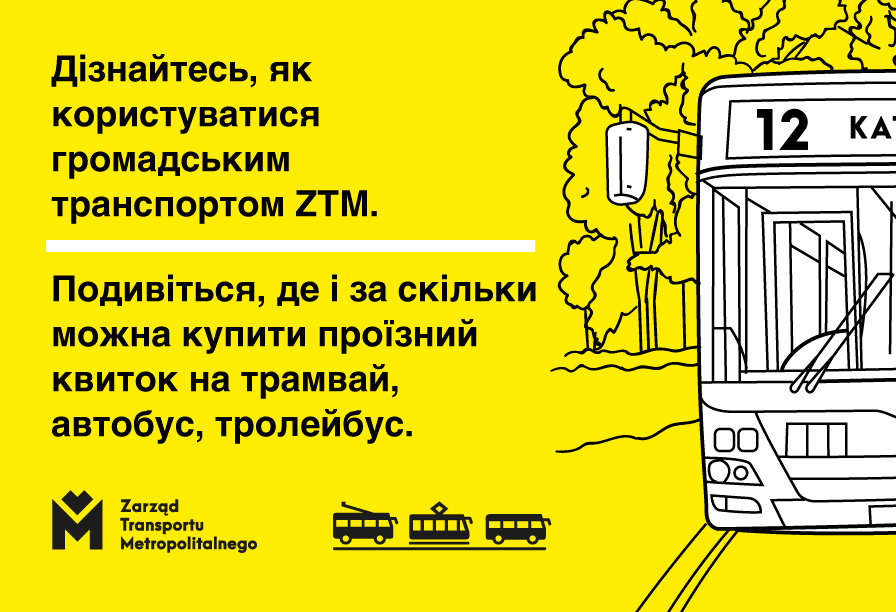 The possibility to use the urban public transport for free for citizens of Ukraine, who crossed the border in February, ends on the 31st of May. Already now we suggest, where you can buy a ticket and how to use the urban transport of the Metropolitan Transport Authority (ZTM).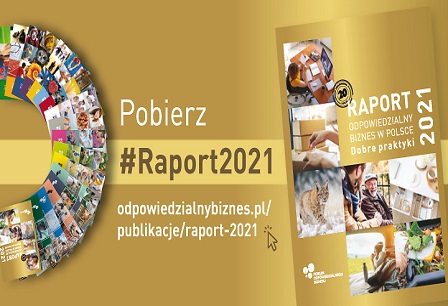 The première of the report 'Responsible Business in Poland. Best Practice' took place during the CSR Fair, organised by the Responsible Business Forum. This is the largest in Poland review of sustainable development initiatives. As many as 6 ZTM practices qualified to it.