Zmiana godzin otwarcia POP w Katowicach
Publication date: 01.08.2019
Tymczasowo zmienione zostają godziny otwarcia Punktu Obsługi Pasażera w Katowicach przy ul. Pocztowej.
Od 1 do 16 sierpnia Punkt Obsługi Pasażera w Katowicach przy ul. Pocztowej 10 będzie czynny w dni robocze w godzinach 11:00 - 18:00. Przypominamy, że w pobliżu, tj. na dworcu w Katowicach, znajduje się drugi Punkt Obsługi Pasażera. Jest on czynny od poniedziałku do piątku w godzinach od 7:00 do 19:00, a w soboty od 9:00 do 15:00.
News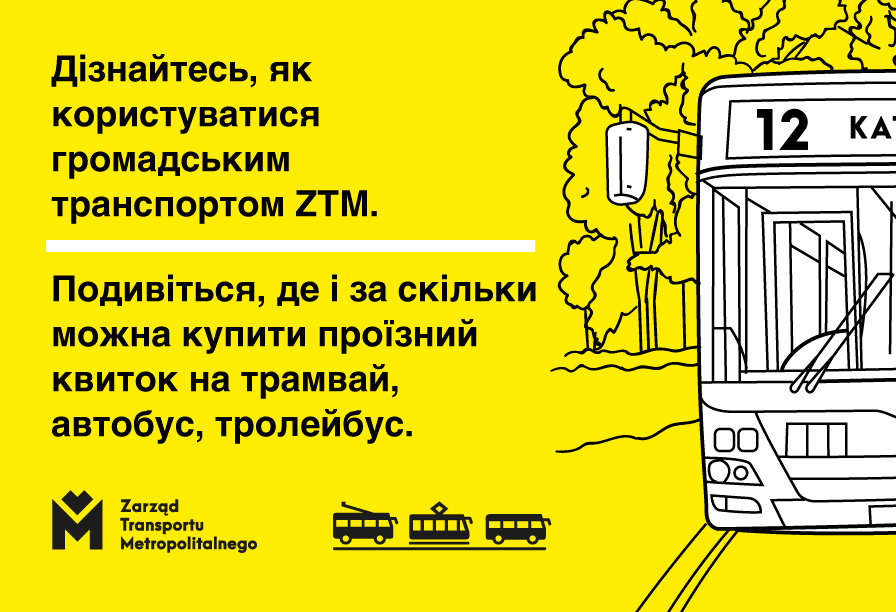 The possibility to use the urban public transport for free for citizens of Ukraine, who crossed the border in February, ends on the 31st of May. Already now we suggest, where you can buy a ticket and how to use the urban transport of the Metropolitan Transport Authority (ZTM).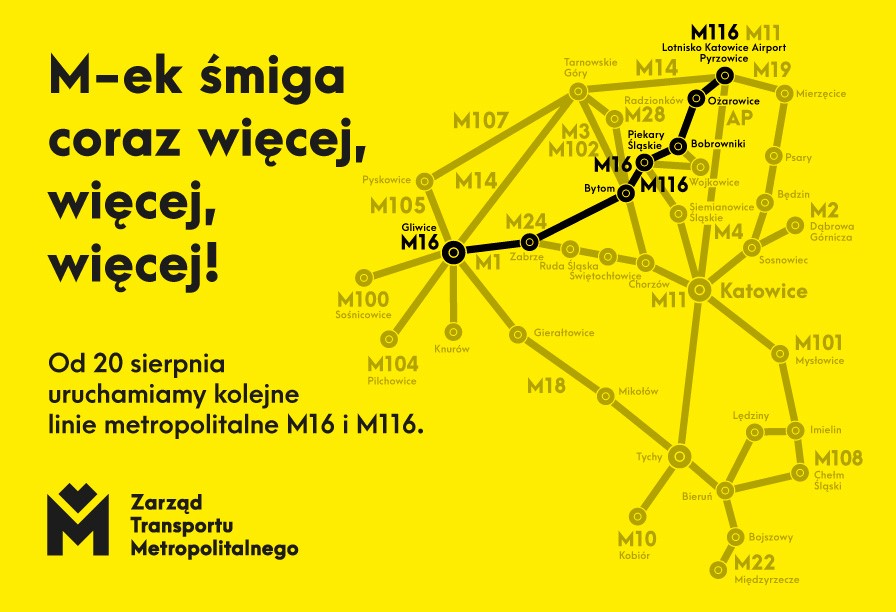 On the 20th of August buses of a new metropolitan line will appear on the Metropolis streets. Line M16/M116 will connect Gliwice and Zabrze with Bytom, Piekary Śląskie, municipality of Bobrowniki, and the Airport in Pyrzowice. The line will be operating all the week and round-the-clock.